Les publications récentes de la filière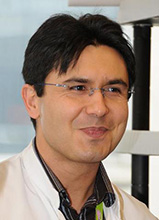 Interview du Pr Gabriel Laurent, auteur de l'article «Mutations PRKAG2 : Haute prévalence des complications arythmiques et hémodynamiques »
High prevalence of arrhythmic and myocardial complications in patients with cardiac glycogenosis due to PRKAG2 mutations
Julien Thevenon, Gabriel Laurent, Flavie Ader, Pascal Laforêt, Didier Klug, Anju Duva Pentiah, Laurent Gouya, Claude Alain Maurage, Salem Kacet, Jean-Christophe Eicher, Juliette Albuisson, Michel Desnos, Eric Bieth, Denis Duboc, Laurent Martin, Patricia Réant, François Picard, Claire Bonithon-Kopp, Elodie Gautier, Christine Binquet, Christel Thauvin-Robinet, Laurence Faivre,
Europace. 2016 May 17. pii: euw067.
---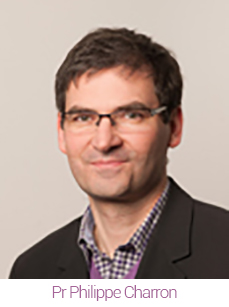 Interview du Pr Philippe Charron, sénior auteur de l'article «Proposition d'une nouvelle définition de la Cardiomyopathie dilatée, la Cardiomyopathie hypokinétique non dilatée et ses implications pour la pratique clinique : un document du Groupe de travail Maladies du myocarde et du péricarde de la Société Européenne de Cardiologie »
Proposal for a revised definition of dilated cardiomyopathy, hypokinetic non-dilated cardiomyopathy, and its implications for clinical practice: a position statement of the ESC working group on myocardial and pericardial diseases.

Pinto YM, Elliott PM, Arbustini E, Adler Y, Anastasakis A, Böhm M, Duboc D, Gimeno J, de Groote P, Imazio M, Heymans S, Klingel K, Komajda M, Limongelli G, Linhart A, Mogensen J, Moon J, Pieper PG, Seferovic PM, Schueler S, Zamorano JL, Caforio AL, Charron P.
Eur Heart J. 2016 Jan 19. pii: ehv727. [Epub ahead of print]
---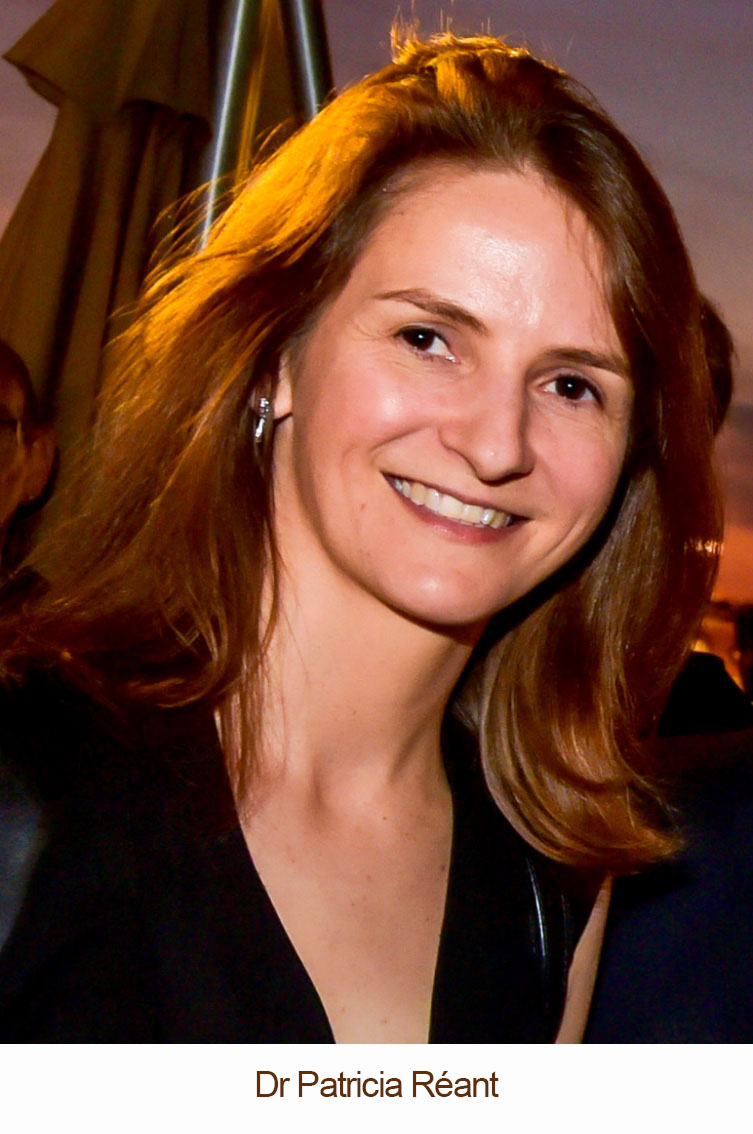 Interview du Dr Patricia Réant, premier auteur de l'article «Les anomalies de la déformation longitudinale épicardique en échocardiographie permettent d'identifier les phases précoces de la cardiomyopathie arythmogène. »
Epicardial myocardial strain abnormalities may identify the earliest stages of arrhythmogenic cardiomyopathy.
Réant P, Hauer AD, Castelletti S, Pantazis A, Rosmini S, Cheang MH, Peyrou J, Tomé-Esteban M, Syrris P, Lafitte S, Moon JC, McKenna WJ.
Int J Cardiovasc Imaging. 2015 Nov 25. [Epub ahead of print]
---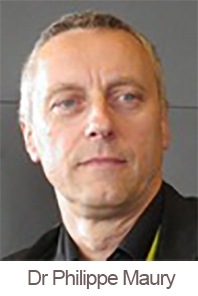 Interview du Docteur Philippe Maury, premier auteur de l'article « Valeur de l'intervalle entre sommet et fin de l'onde T dans la stratification du risque rythmique dans le syndrome de Brugada : un critère indépendant et puissant. »
Increased Tpeak-Tend interval is highly and independently related to arrhythmic events in Brugada syndrome.
Maury P, Sacher F, Gourraud JB, Pasquié JL, Raczka F, Bongard V, Duparc A, Mondoly P, Sadron M, Chatel S, Derval N, Denis A, Cardin C, Davy JM, Hocini M, Jaïs P, Jesel L, Carrié D, Galinier M, Haïssaguerre M, Probst V, Rollin A.
Heart Rhythm. 2015 Jul 21. pii: S1547-5271(15)00942-X. doi: 10.1016/j.hrthm.2015.07.029.
---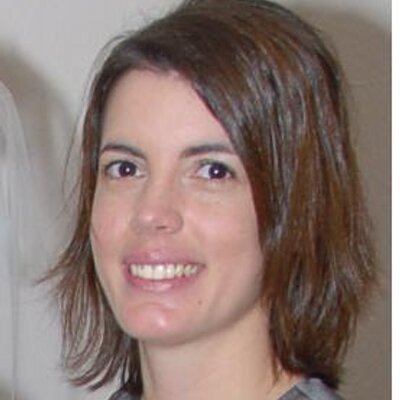 Interview du Docteur Solena Le Scouarnec, premier auteur de l'article « Etude des mutations dans les gènes associés aux arythmies : impact sur le diagnostic moléculaire du syndrome de Brugada » publié dans la revue Human Molecular Genetics.
Testing the burden of rare variation in arrhythmia-susceptibility genes provides new insights into molecular diagnosis for Brugada syndrome.
Le Scouarnec S, Karakachoff M, Gourraud JB, Lindenbaum P, Bonnaud S, Portero V, Duboscq-Bidot L, Daumy X, Simonet F, Teusan R, Baron E, Violleau J, Persyn E, Bellanger L, Barc J, Chatel S, Martins R, Mabo P, Sacher F, Haïssaguerre M, Kyndt F, Schmitt S, Bézieau S, Le Marec H, Dina C, Schott JJ, Probst V, Redon R.
Hum Mol Genet. 2015 May 15;24(10):2757-63. doi: 10.1093/hmg/ddv036. Epub 2015 Feb 3.
---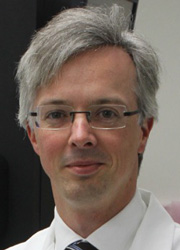 Interview du Professeur Jean-Sébastien Hulot, co-auteur de l'article « Correction par ingénierie génomique d'une mutation du phospholamban (R14del) associée à la cardiomyopathie dilatée » publié dans la revue Nature Communications.

Correction of human phospholamban R14del mutation associated with cardiomyopathy using targeted nucleases and combination therapy
Karakikes I, Stillitano F, Nonnenmacher M, Tzimas C, Sanoudou D, Termglinchan V, Kong CW, Rushing S, Hansen J, Ceholski D, Kolokathis F, Kremastinos D, Katoulis A, Ren L, Cohen N, Gho JM, Tsiapras D, Vink A, Wu JC, Asselbergs FW, Li RA, Hulot JS, Kranias EG, Hajjar RJ.
Nat Commun. 2015 Apr 29;6:6955. doi: 10.1038/ncomms7955.